Foy's Guide Service and Turkey Calls

Ronnie Foy
404 Davis Crossing Road
Canton, MS 39046
(601) 859-2300
Order Form for Turkey Calls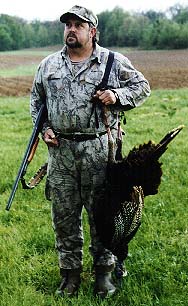 Location:
Foy's Guiding Service is near Yazoo City, Mississippi.
Description:
You can expect to receive expert and courteous Southern hospitality and relax in tasteful but comfortable surroundings. Lodging, meals, the hunt and all activities have been provided with the discriminating outdoorsman in mind. When it comes to deer, they employ a deer management program to maintain deer density, physical condition, improved antler development and allow the harvest of both sexes. They provide a wide selection of prime whitetail deer hunting areas. In the last few years, Mississippi has truly become a turkey hunter's paradise. This managed habitat has provided an abundant turkey population. Your hunt may consist of a one-on-one hunter-to-guide ratio. Guide, transportation to and from the hunt, meals and accommodations are furnished.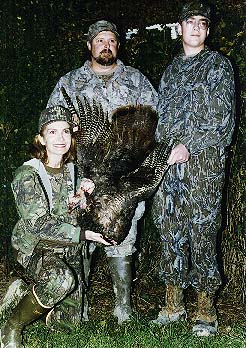 Needed:
A big game hunting license
Gun and warm camouflage
Cost:
Trips are 3-day minimum hunts.
For turkey, the cost is $300 / person / day
For deer (bowhunts), the cost is $350 / person / day
For deer (muzzleloader & gun), the cost is $500 / person / day
A 50 percent deposit per person is required;
Deposits are not refundable
Money order, cashier's check or cash is accepted.
Certification:
Foy's Guiding Service is a participant of Mississippi Outfitters Association.